Mechanical design sample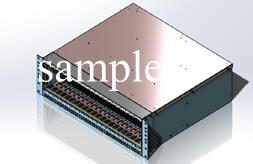 · It is a 19 inch mountable BOX case compliant with Compact PCI · The height of the case is 3 U (132 mm), the depth dimension is 400 mm, and it is assumed that it can flexibly deal with the depth dimension according to the mounting method. · For 19 inch racks, either JIS or EIA can be installed. · In this case, it is assumed that two sets of power supply units are mounted on the back side. · 21 PCBs and one common PCB can be mounted on the PCB · High shielding performance can be obtained by mounting the front plate on the whole PCB.

Front Panel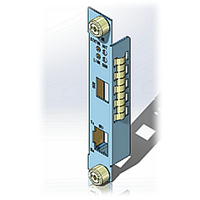 · The width and height can be adjusted according to the unit to be mounted. · The panel fastener is press fitted so that it can be easily installed and removed. · It has a structure that gives shield effect by attaching spring material on the side.