〒190-0031 東京都立川市砂川町7丁目23-6 コーポデイジー 102
電話: 042-537-7003 Eメール: tellyguitarschool@gmail.com 【講師紹介】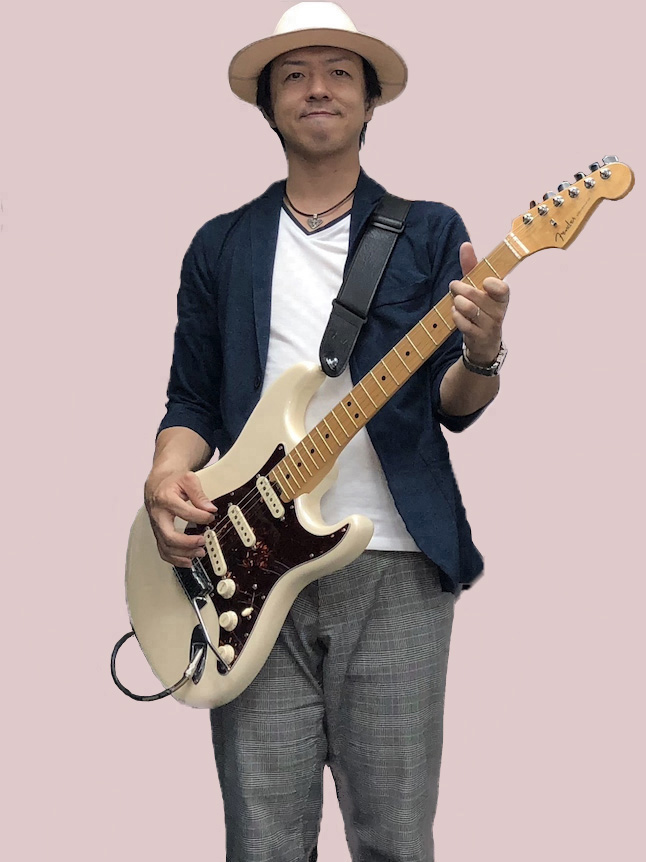 テリー 東(Telly Azuma)

※本名:東 照之(アズマ テルユキ)

北海道北見市出身、
BirthDay 1979.11.16

高卒後~ESP M I JAPAN 大阪校 GIT科へ
邦楽~洋楽まで幅広いジャンルの音楽を吸収しながら
オリジナル・バンド活動を経て~M I 卒業後に上京、
サウンドプロデューサー遠山無門氏から楽曲製作~編曲を師事する。

現在コンポーザー(作曲家)、アレンジャー(編曲家)、
多彩に音楽を操るギタリストとして活動中。

楽曲制作(作曲/編曲)から
ギターレコーディングの仕事などもこなしつつ、
(TV番組、TV-CM,ゲームBGM,企業PV etc...)

同時にライブ、音楽講師としての活動も広げている。

ROCK~POPS~FUNK~BLUES~UKを基軸とした
バンドサウンド~アコースティック系が得意。

(ヤマハ総合特約店でもギター・ウクレレ講師を担当)


好みのアーティスト~作曲家~影響を受けたギタリスト~:
Tim Christensen , DIZZY MIZZ LIZZY , Extreme , Guns N' Roses , The Beatles ~
植松伸夫
Slash , Nuno Bettencourt , 松本孝弘 ...etc 多数

好き/ゲーム、猫、ラーメン、焼き鯖、とろサーモン寿司
嫌い/漬物、蜂





<参加作品など~>

アイドルマスター ミリオンライブ! ゲームミュージックCD
THE IDOLM@STER LIVE THE@TER FORWARD 03 Starlight Melody(4th武道館ライブ3日目ユニットCD)
  メインテーマ12人曲【StarryMelody】
エレキギター・アコースティックギター収録参加

バンダイ 駄菓子 TV-CM【チョコレイ島のモアイ】
(全体の編曲・商品名部分のメロディ作・ウクレレなど楽器類の演奏を担当)


NHK【 高校講座「体を動かすTV」】オープニングBGM(作曲・編曲)
2015年より~夏休み~冬休み期間にて放送中

竹書房【 北野誠のおまえらいくな。(パラノーマルマンション~編)DVD作品 】ギター収録参加

NHK【 EDDIE THE FARST BREAK 】第3話にて ギター収録参加

NHK【 高校講座「家庭総合」】オープニングBGM(作曲・編曲)

バンダイナムコ・ゲームス【のびのびBOY】(PS3版)のびのび BLUES GUITAR(作曲・編曲)
iTunesStore にて配信中
などetc...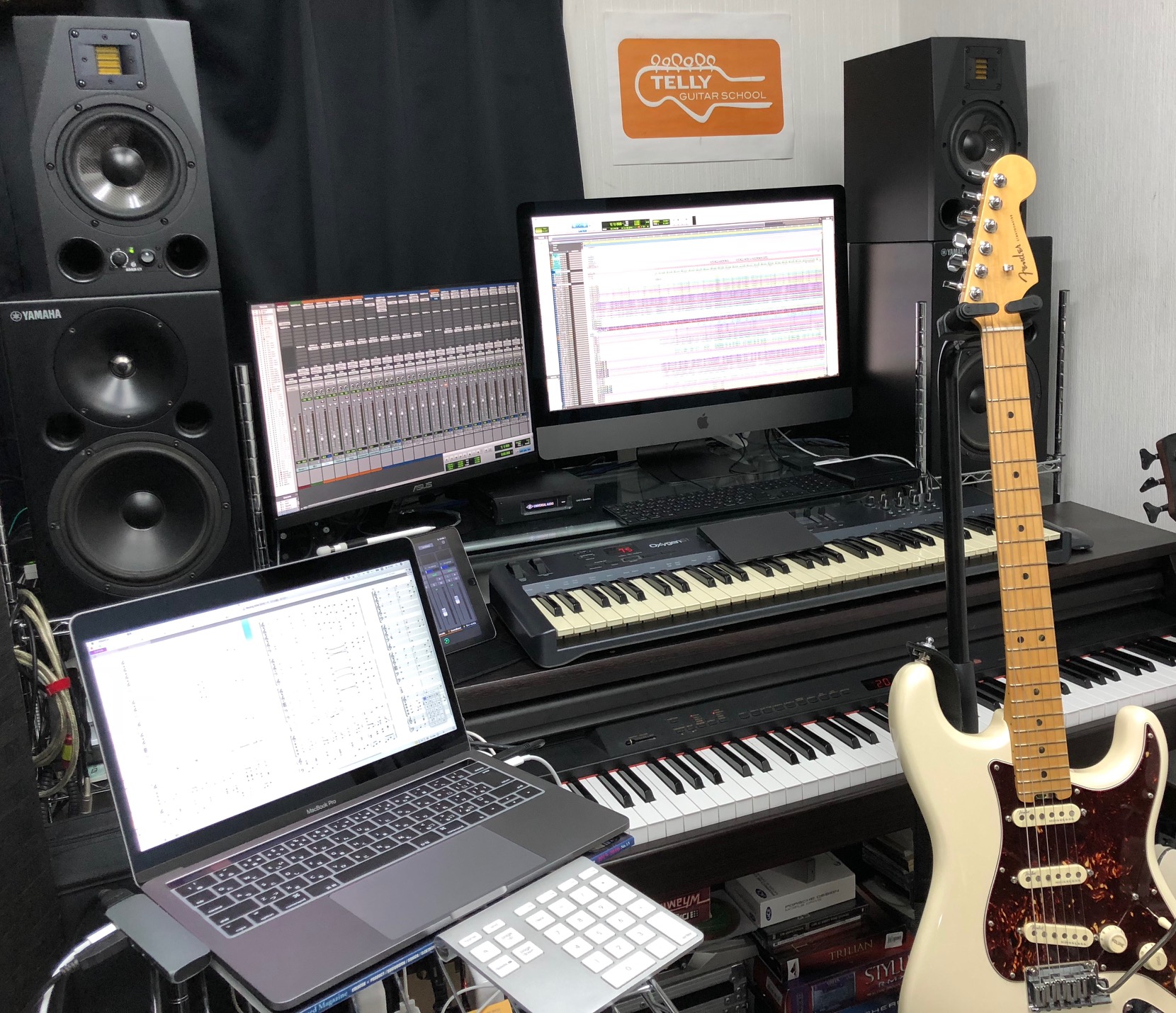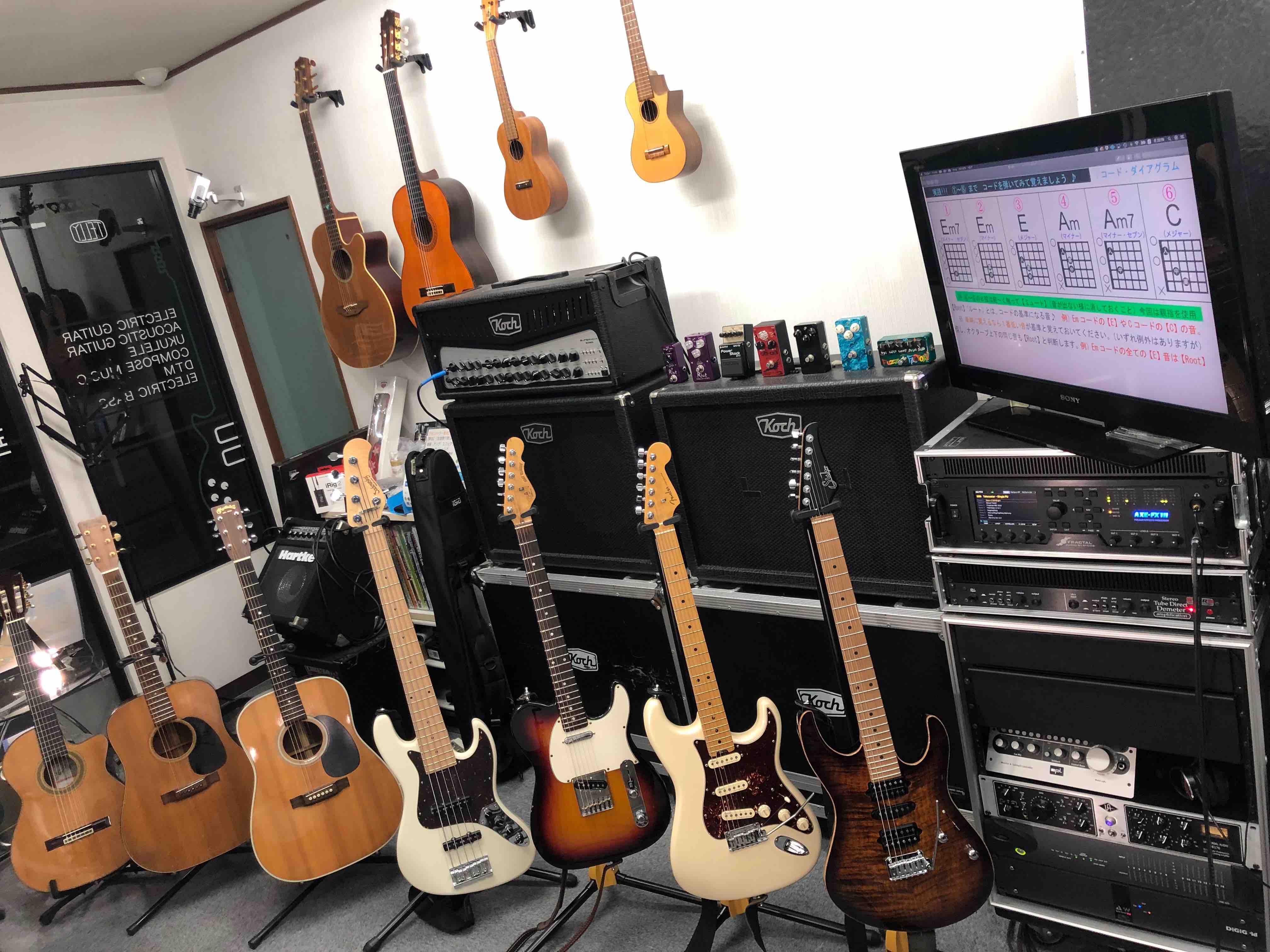 --------------主な使用機材~ソフト~一覧---------------

・Electric Guitar :
[Suhr Guitars] JST Modern Plus <Bengal Burst>
[FENDER USA] Elite Stratocaster <Olynpic Pearl>
[G&L USA] ASAT CLASSIC Telecaster TYPE<Tobacco Sun Burst>
[Gibson USA] Lespaul Standard<Cherry Sun Burst>

・Acoustic Guitar :
[MATIN] D-18 (vintage - 1972)
[MATIN] D-28 (1997)
[TAKAMINE] SANTA FE ESF40C(Electric)

・Gut Guitar :
[Jose Ramirez] 2N-CWE (Spain)

・Ukulele
[ASTURIAS] Solo Ukulele - UK Spruce Rosewood (Low-G用)
[KUMALAE] Hawaiian KC-30G (スタンダードチューニング用)

・Bass
[Sadowsky] Metroline Express MV5E / OWH

<< Guitar Main System >>
・Amp :
[KOCH] SUPERNOVA SN6060H
[KOCH] TS212H-B x2個

[FRACTAL AUDIO SYSTEMS] Axe-Fx 3
[ROCKTRON] All Access Limited (PEDALx2)
[Demeter] Stereo Tube Direct Demetar Amplification STDB-1 (V.I.R.) (Line In Tube PreAmp / DI)

[Roland]JC-120



・Efects :
[Suhr]Buffer
[iSP]DECIMATER 2 G String
[Original Effects]TUBE Booster
[XOTIC] Xotic Wah (WAH PEDAL)
[Leqtique] Maestso Antique Revised
[Ovaltone]GD-013(ver2.0)
[Leqtique] 10/10
[Suhr]Riot Re|loaded
[Suhr]Riot mini
[Suhr]Shiba drive Re|loaded
[Suhr]Eclipse
[Z-VEX] FUZZ FACTORY
[BOSS] PowerStack ST-2
[tc electronic] CORONA CHORUS
[DigiTech]Whammy Pedal
[BOSS] FV500H x 2 (VolumePedal)
[MXR] Carbon Copy Analog Delay
[GurusAmp]Echosex3°
[OneControl]Black LOOP



DAW環境 >>
・ Main Machine :
[APPLE] iMac Pro 27inch 3.2GHz Intel Xeon 8-Core (Memory64GB 2666MHz) SSD 2TB
[APPLE] Mac Book Pro 13inch TouchBar 2.9GHz (Memory8GB) SSD 250GB + 4TB (USB-C Mobile) + [Universal Audio] ARROW
[APPLE] iPad Pro 9.7inch 256GB

・Soft & System :
[ADAM] A7X (Powerd Monitor)
[AVID] ProTools HDX (Ultimate2018.10) - HDX Card x1 + HD I/O 8x8x8
[DigiCo] DigiGrid DLS (SoundGrid DSP Server)
[SONNET] Echo Express 3-D PDIe Thunderbolt 2
[SPL] MTC Monitor & Talkbox (Model 2381)
[YAMAHA] MSP10 (Powerd Monitor)

[2nd Staff] Very-Q(防音ブース)

[Ableton] Live10 Suite + PUSH2
[APPLE] Logic Pro X
[Avid] Sibelius Ultimate 2018.11

・Instruments Software
[BEST SERVICE]K-SIZE ENGINE EDITION
[Native Instruments] KOMPLETE 11 ULTIMATE
[Spectrasonics]Keyscape
[Spectrasonics]Omnisphere2
[Spectrasonics]Trilian
[Spectrasonics]StyrusRMX
[TOONTRACK]SUPERIOR DRUMMER 3.0
[TOONTRACK]SDX ROCK FOUNDRY
>>> & ver. 2.0 Library
[TOONTRACK]SDX CUSTOM & VINTAGE
[TOONTRACK]SDX INDIEPENDENT
[TOONTRACK]SDX METAL MACHINERY
[TOONTRACK]SDX METAL FOUNDRY
[TOONTRACK]SDX MUSIC CITY USA
[TOONTRACK]SDX NEW YORK STUDIO Avatar VOL.1
[TOONTRACK]SDX NEW YORK STUDIO LEGACY SERIES VOL.2
[TOONTRACK]SDX NEW YORK STUDIO VOL.3
[TOONTRACK]SDX PROGRESSIVE FOUNDRY
[TOONTRACK]SDX ROOTS - BRUSHES,RODS & MALLETS
[TOONTRACK]SDX ROOTS - STICKS
[TOONTRACK]SDX THE ROCK WAREHOUSE
(etc...)>>> [TOONTRACK]EZ DRUMMER 2
[TOONTRACK]EZX LATIN PERCUSSION


Mixing & Mastering Plug In >>>
[AVID] 64bit AAX Plug-In ~ Eleven ~
[Universal Audio] UAD-2 Ultimate 7 - PCIe (Octo Core)
& Satellite Thunderbolt(Quad)1176LN,API,NEVE,SSL...etc
[Waves] V10 (ALL) SoundGrid Plug In
Mercury Bundle + StudioClassicsCollection
+ Abbey Road Collection
(SSL4000.V-Siries.)L3 LL‐16 等など


・MicPreAmp & Mic & MasterKeyboad ~ etc... :
[Universal Audio H] 6176/CPQP (PreAmp / Comp / Limiter)
[VioletDesign] Maestro
[MindPrint] En Voice
[AKG] C 3000 B
[SHURE] SM57
[SHURE] BETA 58A
[M-AUDIO] Oxygen61 (3rd gen)
[YAMAHA] CLP-300


DTM 初心者レッスン向け ソフト >>
[APPLE] Garage Band(Mac/iPad/iPhone)
[PreSonus]Studio One Prime(Free)

etc...

//////////////////////////////////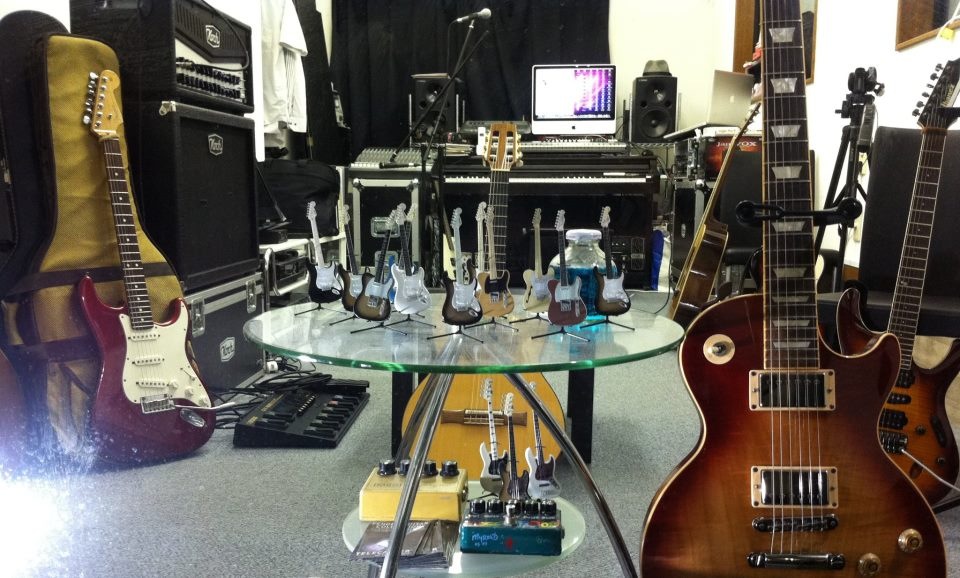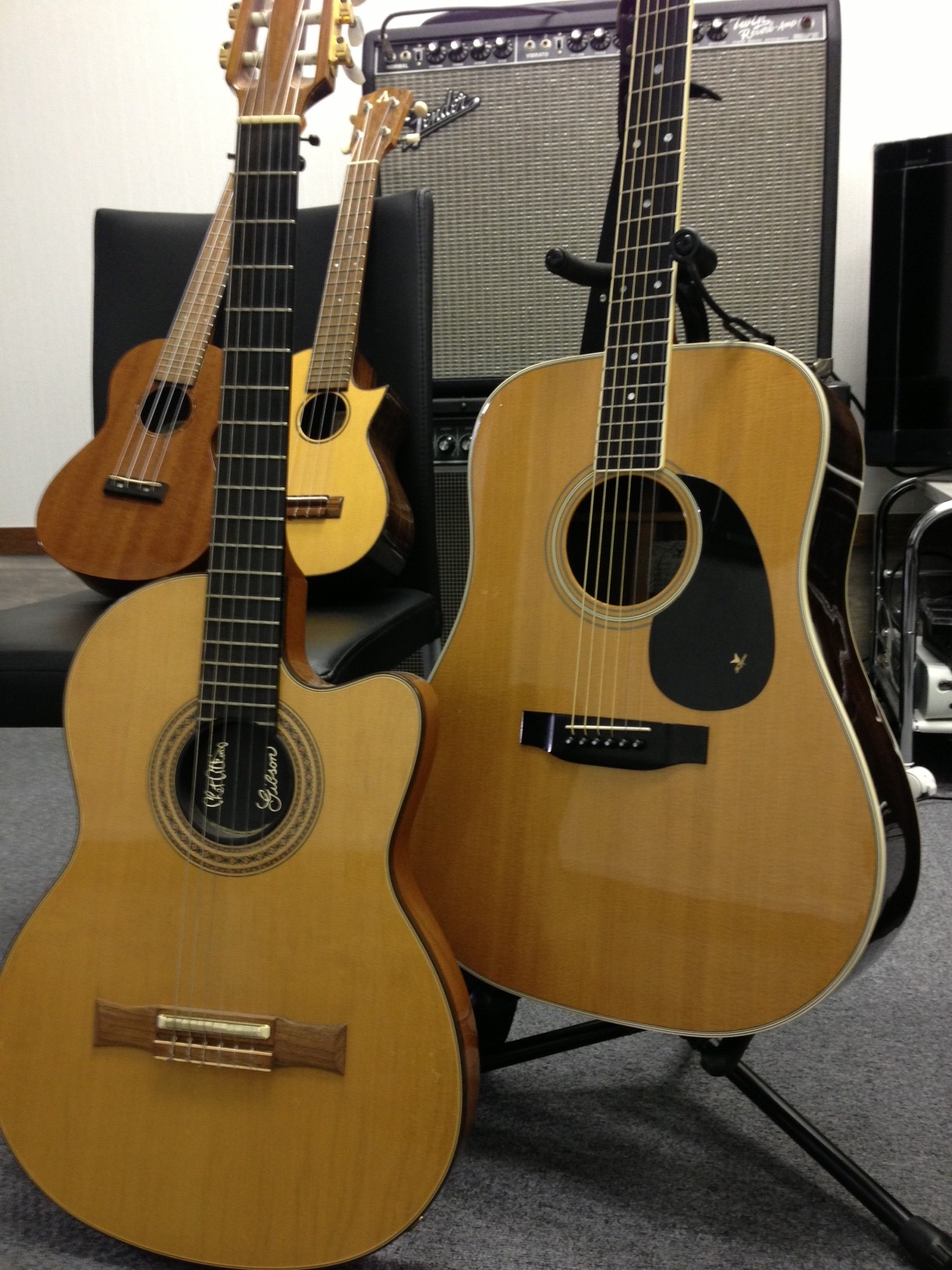 中古ギター・楽器・エフェクター・アンプ・機材など売却の方 へ
使われなくなった物は修繕・補修~リサイクルし、
必要としている方への供給~有効活用させていただいております。
御協力下さいませ。

東京都公安委員会 古物商取引許可番号 : 308871407835号 東 照之

©2011~2020 Teruyuki Azuma & " TELLY Music Studio "